Playing in Mock Mode
Using Mock mode to test without a mobile device.
Overview
In Mock mode, all AR and networking functionality is mocked inside the Unity Editor, eliminating the need for building to a mobile device at all (although you should still build to device or use the Remote mode periodically, to make sure your app works as expected with real AR data).
The following video demonstrates how to use Virtual Studio and Mock mode in Unity:
Note
The mocking system demonstrated in the video has been updated in ARDK 1.3. For details on mock mode changes see the additional Mock Mode video.
Mock AR Environments
A mock ARSession is constructed and used with the exact same code as a live device or remote ARSession; i.e., there is no new or different code that has to be written to utilize these features.
Using Mock Environments
From the Unity menu, open the Lightship > ARDK > Virtual Studio window and select the Mock option.

Select a Mock environment from the dropdown. There are ready-made environment prefabs available for download through the Lightship portal, but you can also create your own mock environments (see "Creating Mock Environments" section below).

Enter Play Mode, and the environment will automatically be spawned into your scene. A layer called ARDK_MockWorld, which is required to correctly render the mock environment, will be added to your project if it does not already exist.

Camera Controls
Movement and look speed can be configured in the Unity toolbar's Lightship > ARDK > Virtual Studio window.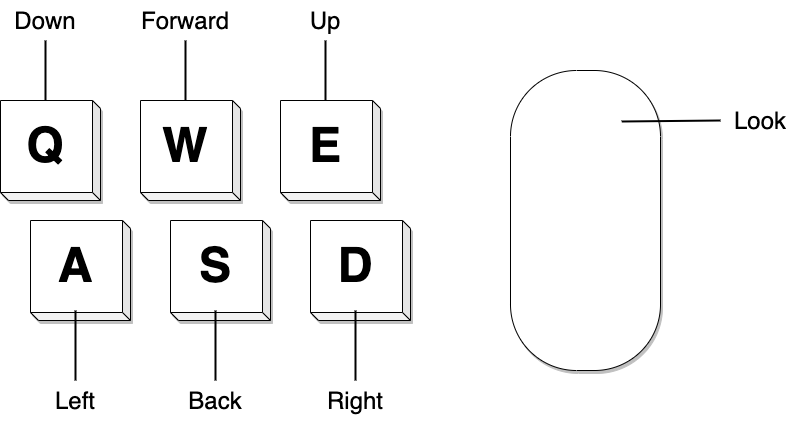 Creating Mock Environments
Create a new prefab and add a MockSceneConfiguration component to the root GameObject.

Add 3D models to the prefab to create an environment.

Follow the steps below to add AR information to your environment.

Press the Refresh button next to the Mock Scene dropdown in the Virtual Studio window to be able to select your new prefab for use.
Mock Multiplayer
As with mock AR, no additional code is needed to use the mocked network. However, there are some additional APIs that unlock ways of simulating the local player interacting with (multiple) mock players. Mock players and their ARSession, MultipeerNetworking, and ARNetworking instances can be created and controlled either through scripts or the Virtual Studio editor window.